Finding a Passion for Amphibians and Reptiles
July 30, 2021
Jessica has been on staff with The Longleaf Alliance since 2018, but begins a new journey in a few short weeks as she pursues a M.S. in Biology at Southern Illinois University Edwardsville with a focus on aquatic ecology. We are happy to celebrate Jessica's numerous contributions by sharing her story for our People Of Longleaf series!
WHAT DO YOU DO WITH THE LONGLEAF ALLIANCE?
As a member of the AMBBIS Team (short for Ambystoma bishopi aka the reticulated flatwoods salamander) my work focuses on head-starting flatwoods salamanders, monitoring our populations, and restoring critical wetland habitat.
WHAT IS ONE OF YOUR BEST MOMENTS ON THE JOB?
The day we released our first head-started salamander metamorph - it was an exciting moment for us after spending months raising larvae in cattle tanks with the hopes of bolstering the populations on our work site.
A note-worthy runner-up is any day we had the opportunity to introduce fire to wetlands that our teams worked tirelessly to restore. It is incredibly satisfying to see these sites go up in flames and to see the drastic improvements to the habitat.
WHAT'S SOMETHING MOST PEOPLE DON'T KNOW ABOUT YOU?
I'm a first generation student and didn't discover my passion for amphibians and reptiles until after college and a few seasonal jobs. In fact, it wasn't until I joined a research and mentoring program during my undergraduate degree that I realized it was even possible to have a job like this! But when I started working with The Alliance to restore imperiled amphibian habitat, I knew I wanted to continue working with herpetofauna. So, for anyone else in a similar position, it's never too late to discover your passions.
WHAT DO YOU WISH PEOPLE UNDERSTOOD ABOUT LONGLEAF?
There is so much more to the longleaf pine ecosystem than just the tree (albeit an excellent tree). There are so many species that rely on these habitats to thrive. I consider myself exceptionally lucky to work in the longleaf range and I learn new things about the species within these ecosystems every day!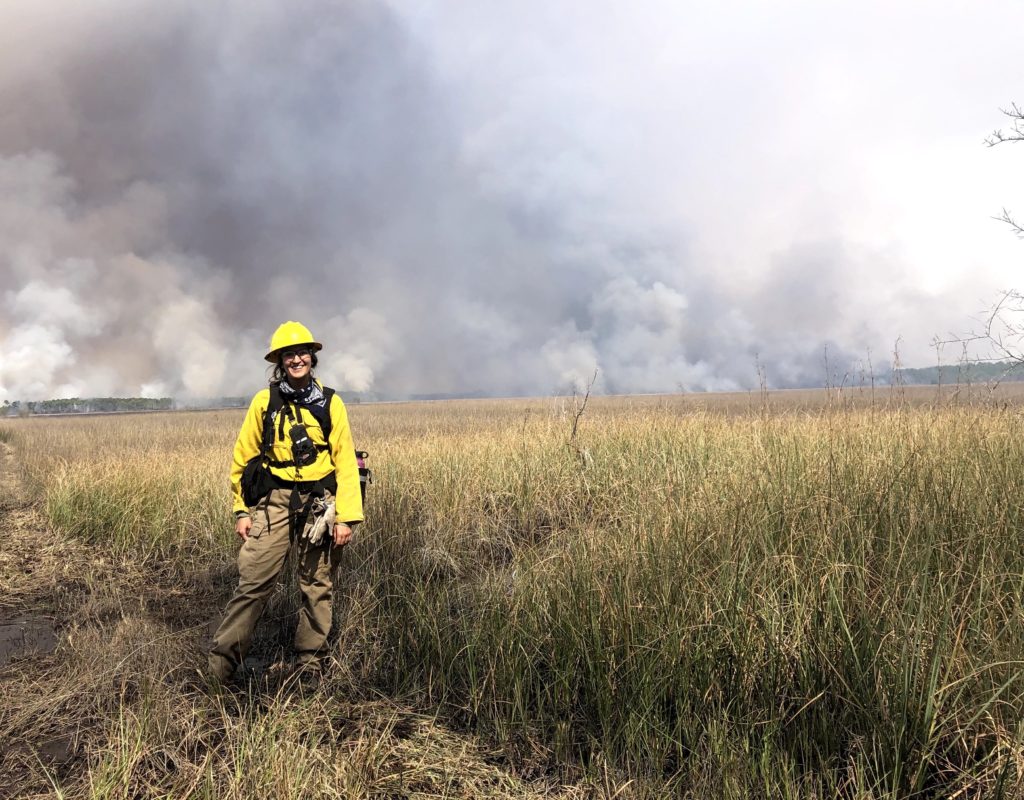 The people living and working in longleaf pine have a diversity of jobs, backgrounds, personal experiences, and interests. The People of Longleaf series strives to share these voices so that everyone interested in longleaf feels welcome, respected, and valued for the perspectives they bring to the table.
Just as every tract of land and habitat is unique, so are The Longleaf Alliance staff and the people we serve.