Burner Bob® is a bobwhite quail who lives in the longleaf forest with other animal friends such as gopher tortoises and red-cockaded woodpeckers. He devotes his life to explaining to people that the longleaf forest with its many plants and animals has evolved over time to being burned on a regular basis. The forests need fire to survive and thrive. He goes about the land telling the story and showing people how to control burn safely.
Burner Bob® and The Longleaf Alliance support regular prescribed burns to create healthy habitats for the plants and animals that call the longleaf ecosystem home.
A Walk in the Woods with Burner Bob® & Friends - NEW VIDEO!
Take a walk with Burner Bob®, prescribed burner Shan Cammack, and their spunky fire ecologist friends as they visit The Fire Forest. 🔥🌲🔥
Along the way, they meet Burner Bob®'s plant and animal friends including the longleaf pine, gopher tortoise, and indigo snake, who thrive when their longleaf home is burned regularly.
Burner Bob® & Friends Educational Resources
Learn more about Bob and why his longleaf home needs prescribed fire in his coloring book Burner Bob® & Friends.
If your organization needs a special printing of the coloring book for distribution, please use this form instead.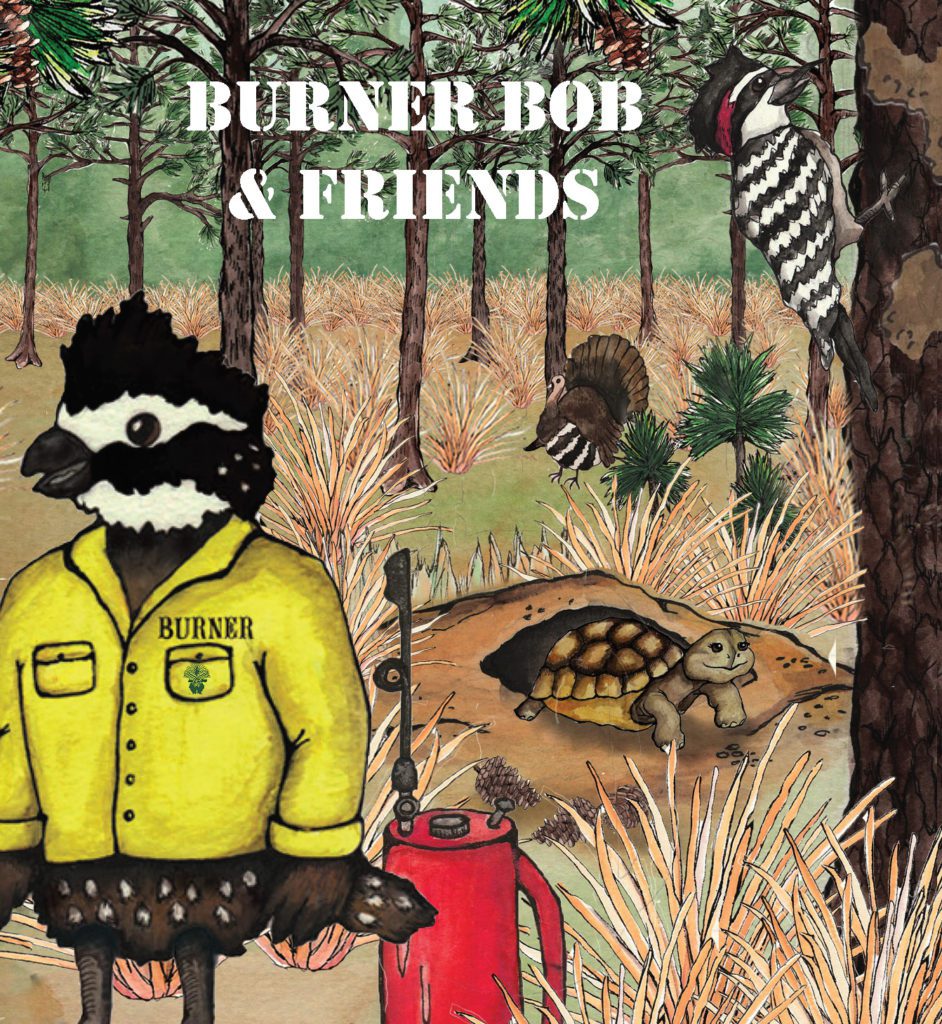 Would you like to meet Bob in person?  Please contact Carol Denhof if you would like to request an appearance from Burner Bob® at your next fire or longleaf related event.