Longleaf Biennial Conference
The Biennial Longleaf Conference is the largest and longest-running regional conference focused on the restoration and conservation of the longleaf ecosystem that once dominated the southeastern U.S.
Open to individuals, private landowners, land managers, wildlife biologists, conservation groups, consultants, researchers, forestry professionals, agency and outreach personnel who share an interest in longleaf pine ecosystems, the conference draws up to 500 attendees and 30+ exhibitors and vendors. It also serves as a rallying spot for other organizations and agencies, like the Longleaf Leadership Council of America's Longleaf.
Rekindling Our Connections
The 14th Biennial Longleaf Conference is on October 25-28, 2022, at the Hotel Ballast in Wilmington, North Carolina!
We are eager to gather in-person in the "land of the longleaf pine" to exchange expertise and knowledge, build relationships, and further ignite our passion for longleaf pine ecosystems.
Registration, lodging, and agenda information is available at longleafconference.com.
The Owen Fellowship of The Longleaf Alliance
The Owen Fellowship is an exciting program offered to graduate students in conjunction with the Biennial Longleaf Conference. The recipient will receive a $15,000 scholarship to support research related to longleaf pine conservation or restoration, attend and present at Biennial Conferences, and author an article for publication in The Longleaf Leader.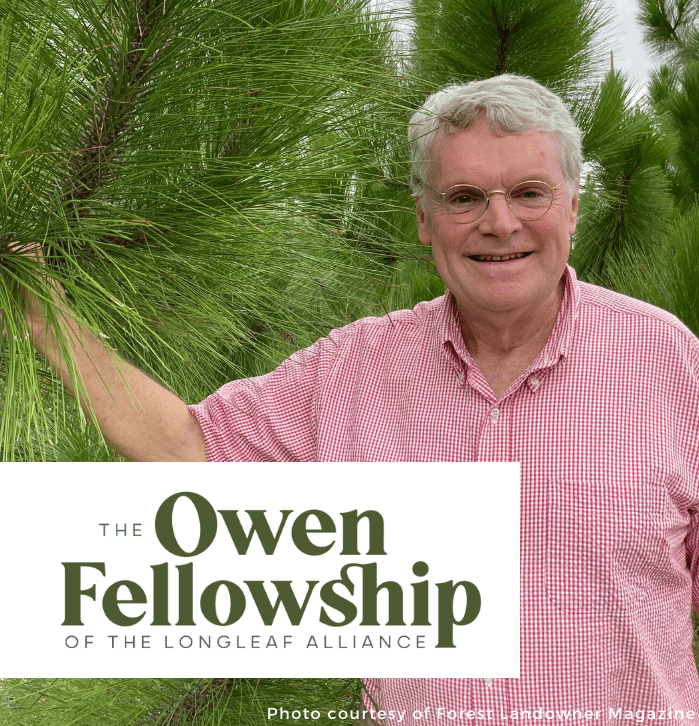 The first Regional Longleaf Conference was held in 1996 in The Longleaf Alliance's home state of Alabama. Since then the Biennial Longleaf Conference travels throughout the Southeast to accommodate the nine-state geography of longleaf enthusiasts.