Making Better Herbicide Decisions When Everything Costs Too Much
March 24, 2022
Everything costs too much!
As we all progress further into 2022, some materials are more difficult to get ahold of and prices are continuing to rise, most notably for fuel, electricity, and groceries. It is hard for these things to go unnoticed when nearly everyone relies on these three things to survive day to day.
If you're in the forestry or agriculture industry, you are definitely feeling the squeeze from the price hikes of glyphosate, more commonly known by the trade name Roundup®. For years, Roundup® has been accessible and cheap for consumers, but this year up to a 300% increase in price has been reported in some areas of the country.
Making Better Decisions – Choosing our Herbicides Wisely
What does that mean for longleaf establishment this coming planting season and possibly future seasons? It could mean that contractors and landowners move forward with business-as-usual sticking with glyphosate, a broad-spectrum herbicide, and paying the higher cost.
It could also be an opportunity to step back and look for a more affordable, selective herbicide(s) that will maintain native grass and forb diversity. There should be no "cookie cutter" herbicide prescription when it comes to longleaf restoration because each tract of land has different challenges and hurdles to navigate. When evaluating a site to select an herbicide mix, our goal is to first identify what we want to keep – the valuable plants for our stand's success – and then target what we do NOT want –  the heavy competitors to the stand's establishment.
Overapplication can cost you more in the long run if you are restoring an ecosystem.
Keeping Grasses Intact – Importance of Groundcover Diversity
If you are a friend of The Alliance, chances are that you have heard about the importance of groundcover and how it impacts success of stands especially in the early years.
With a more selective herbicide application, a future longleaf stand may look more "wooly" after site prep compared to a stand with traditional site prep. "Wooly" refers to the appearance of the tract – not completely clean and devoid of life.
Weeks after an herbicide treatment, there should still be some evidence of life from the native grasses and some forbs in the planting area.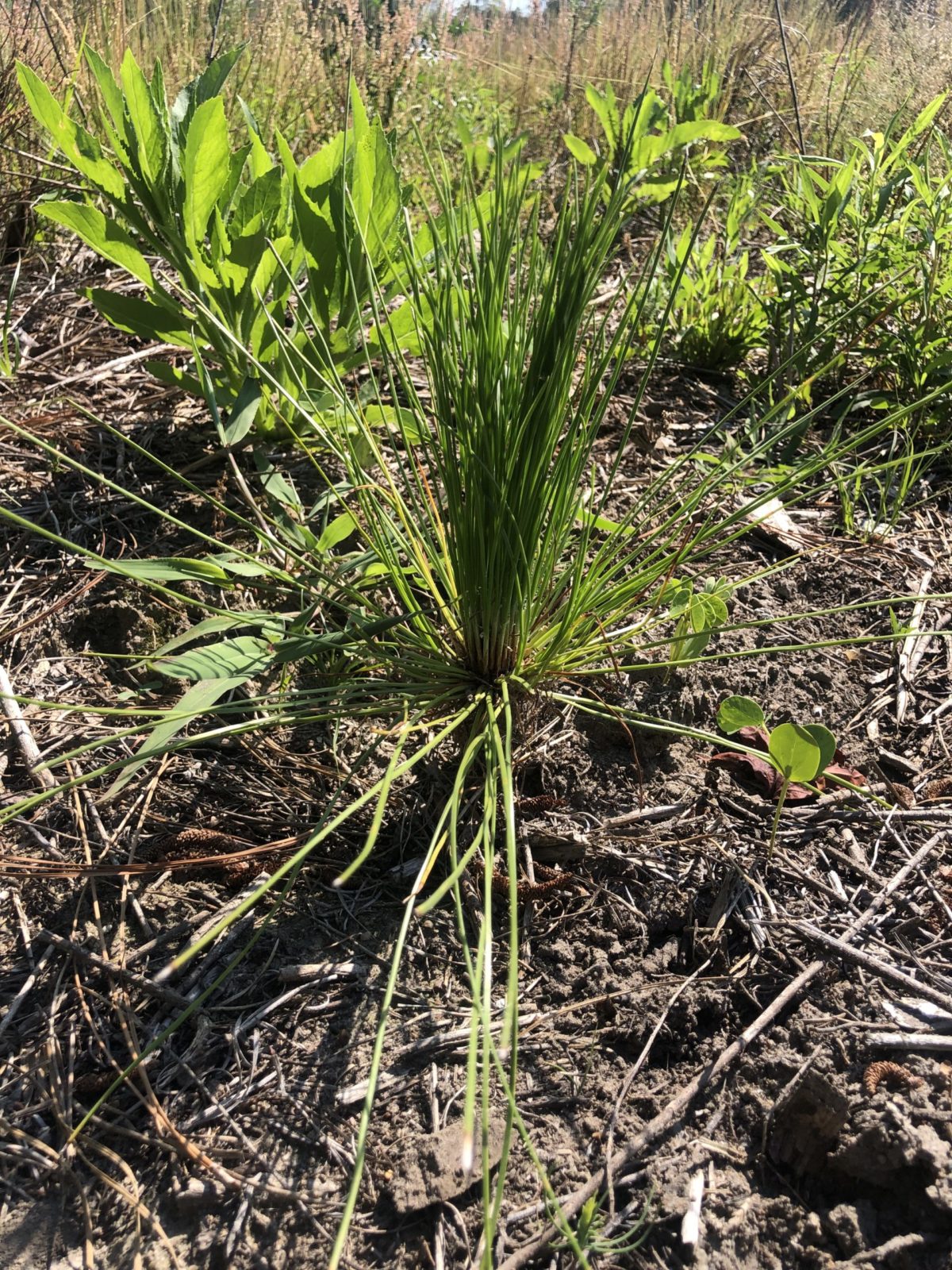 By year two, fire should be introduced into the stand, and fine fuels (mostly grasses) help generate sufficient intensity to hit the reset button on succession. Broad spectrum herbicides, like glyphosate, are often unnecessarily used in longleaf site preparation, resulting in irreversible damage to native  groundcover which limits our ability to burn at a very important stage of the developing longleaf stand.
Learn More at The Longleaf Alliance Herbicide Academy
In TLA's Herbicides & Longleaf 201 Academy, we extensively cover this information and provide instruction in the selection of herbicides for ecological restoration and longleaf management. Our two-day course consists of classroom lectures and exercises, often with a field trip. Our next offering of this course is coming up in June 2022 in Elizabethtown, North Carolina. Be on the lookout for registration in the coming months. We would love to see you there!