LLA Hosts 1st Virtual Biennial Longleaf Conference
October 26, 2020
The Longleaf Alliance and partners hosted our first-ever Virtual Longleaf Conference on October 20-23, 2020. We were thrilled to be joined by 475 conference participants, including registered attendees, speakers, working group members, and students. With a full year of content access, the conference will continue to be a resource for the longleaf community.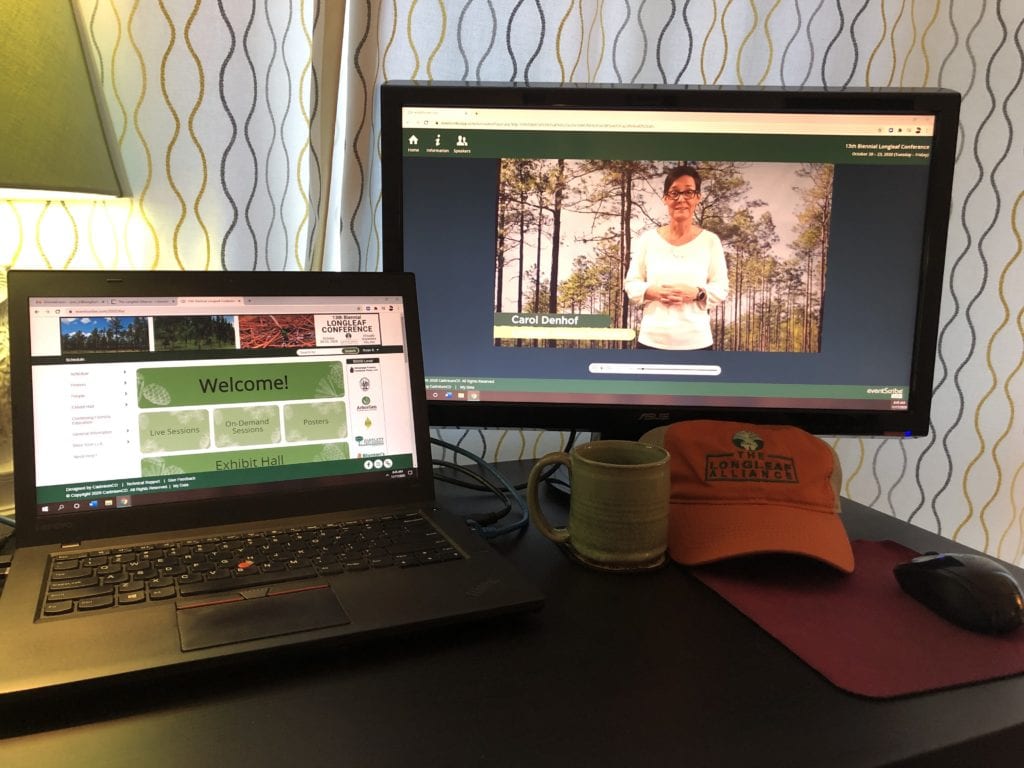 Following the conference's long-standing tradition as the largest longleaf focused event, this year's virtual format provided a wider variety of content for private landowners, government agency personnel, non-profit staff, and industrial representatives. The virtual conference allowed for a novel offering – 135 students from the University of North Carolina Greensboro Ecology course used the conference platform as part of a 2-week lab assignment.
"I want to thank everyone - speakers, exhibitors, attendees, and LLA staff - for taking the leaping with us into the virtual conference unknown together. 2020 certainly dealt us all some challenges, but we are so thankful that we could still come together and focus on Longleaf – The Resilient Landscape. It was indeed a different kind of conference for us, and we missed seeing you all in person. Still, I came away with a sense of excitement and motivation because of the active participation from all of you throughout the week. This is what it is all about – sharing lessons learned and sparking new ideas about how to maximize your own piece of longleaf or advance restoration on lands that you manage. I hope you feel as motivated as we do to push forward with our collaborative work to advance longleaf restoration, each of us making a stronger and healthier future for longleaf in our corners of the world," said Carol Denhof, President of The Longleaf Alliance.
Interested in post-conference access? Our virtual conference site, hosted by Cadmium, will remain active for a full year. Please contact Sarah Crate to find out more.