Transitioning like a Rocket-Stage Longleaf
September 16, 2021
WHAT DO YOU DO WITH THE LONGLEAF ALLIANCE?
I'm a seasonal wetland restoration technician. We work within the diverse hub of agencies that makes up the REPI partnership, where concerted efforts are brought together to improve the bottomlands of the Gulf Coastal Plain.
HOW DID YOU GET STARTED IN CONSERVATION?
I knew I wanted to work outdoors. I got started in natural resource conservation after changing my liberal arts focus to include sustainable movements. Then, my previous work with the Conservation Corps showed me how great it is to work with multiple agencies working together for a common goal.
WHAT IS ONE OF YOUR BEST MOMENTS ON THE JOB?
One of my favorite times was attending the SEPARC 2021 Virtual Conference, engaging with other attendees, and getting to catch up on the latest research.
WHAT'S SOMETHING MOST PEOPLE DON'T KNOW ABOUT YOU?
I am an ambivert (part introvert, part extrovert) eager to transition gracefully out of my rocket-stage. I felt like I was stuck in my grass stage for a long time and much like all the inhabitants of gopher tortoise burrows, I just want everyone to find their niches. I want people to rediscover restored areas and in turn discover things about themselves.
WHAT DO YOU WISH PEOPLE UNDERSTOOD ABOUT LONGLEAF?
That restoring the longleaf ecosystem to its rightful status as refuge and livelihood can be an act of duty and love.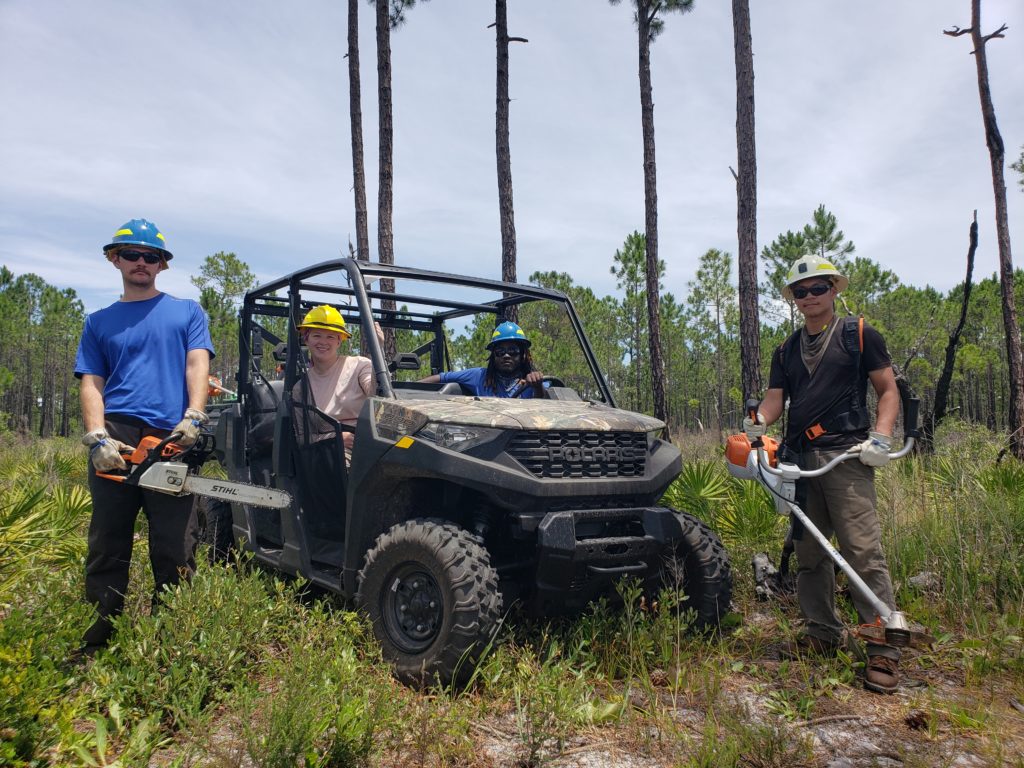 The people living and working in longleaf pine have a diversity of jobs, backgrounds, personal experiences, and interests. The People of Longleaf series strives to share these voices so that everyone interested in longleaf feels welcome, respected, and valued for the perspectives they bring to the table.
Just as every tract of land and habitat is unique, so are The Longleaf Alliance staff and the people we serve.