Longleaf for the Long Run
August 3, 2023
Economic Opportunities Landowners Need to Know
Longleaf pine ecosystems historically dominated the Southeast, occurring on 90 million acres from Eastern Texas to Southern Virginia. With only a fraction of longleaf remaining today, landowners have many reasons to restore this iconic species while realizing its economic and ecological benefits.
The Longleaf Alliance's newest outreach resource Longleaf for the Long Run introduces landowners to opportunities realized from actively managed longleaf stands and factors to consider to make the most out forestry investments.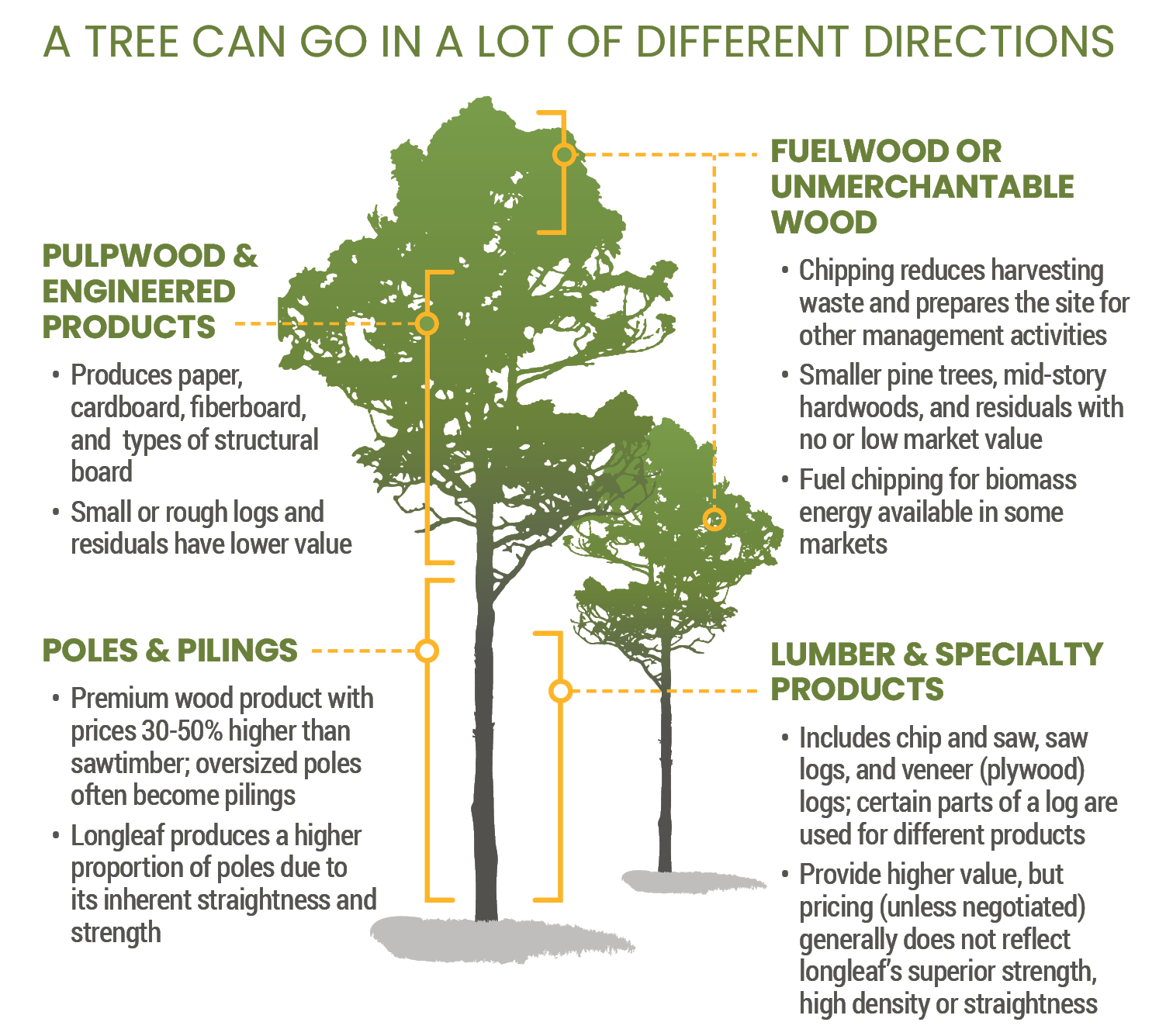 Longleaf ecosystems provide economic benefits without sacrificing ecological value.
Longleaf landowners can manage their forests for merchantable products while at the same time promote native groundcover, provide wildlife habitat, protect water quality, sequester carbon and support other environmental benefits.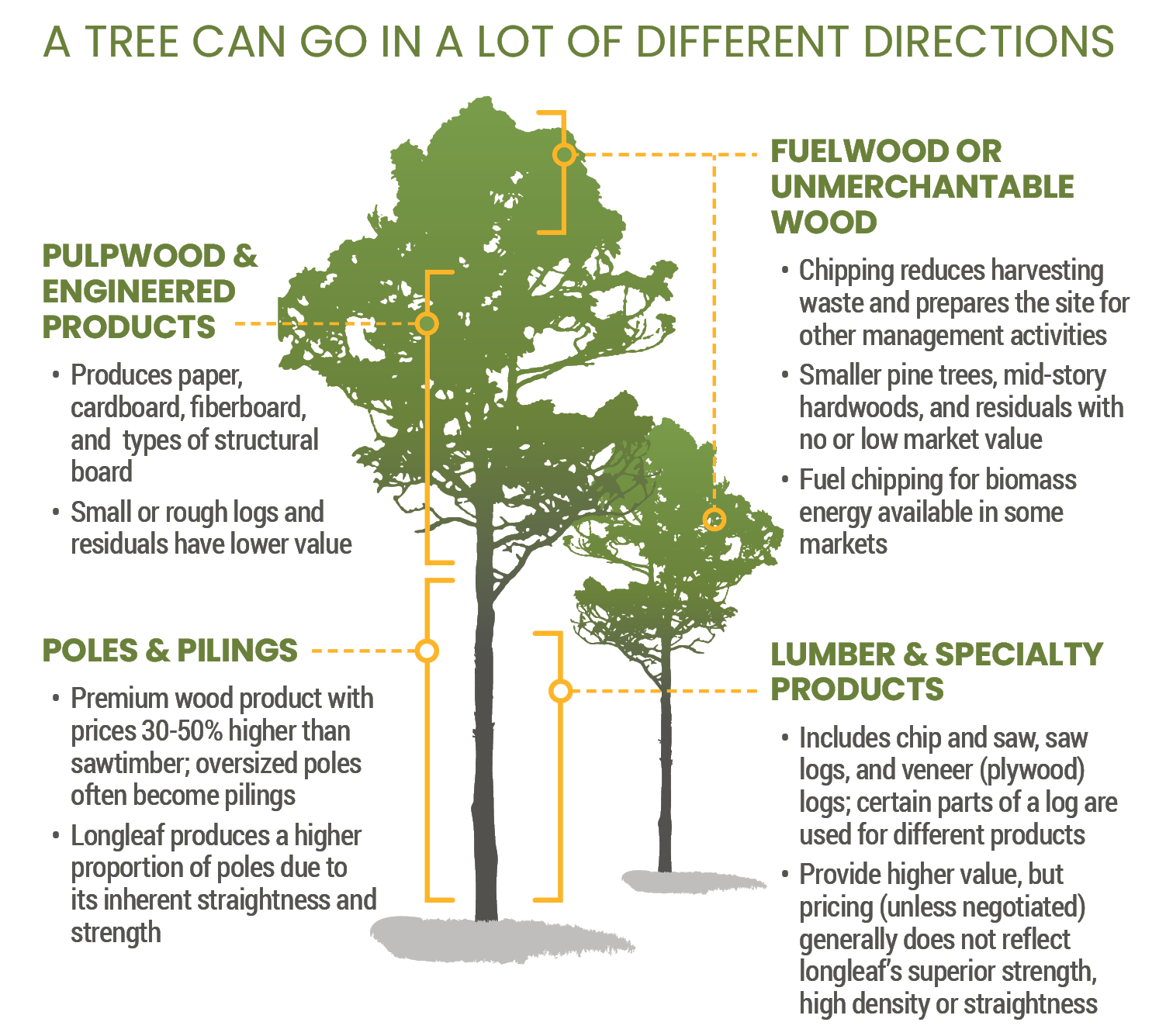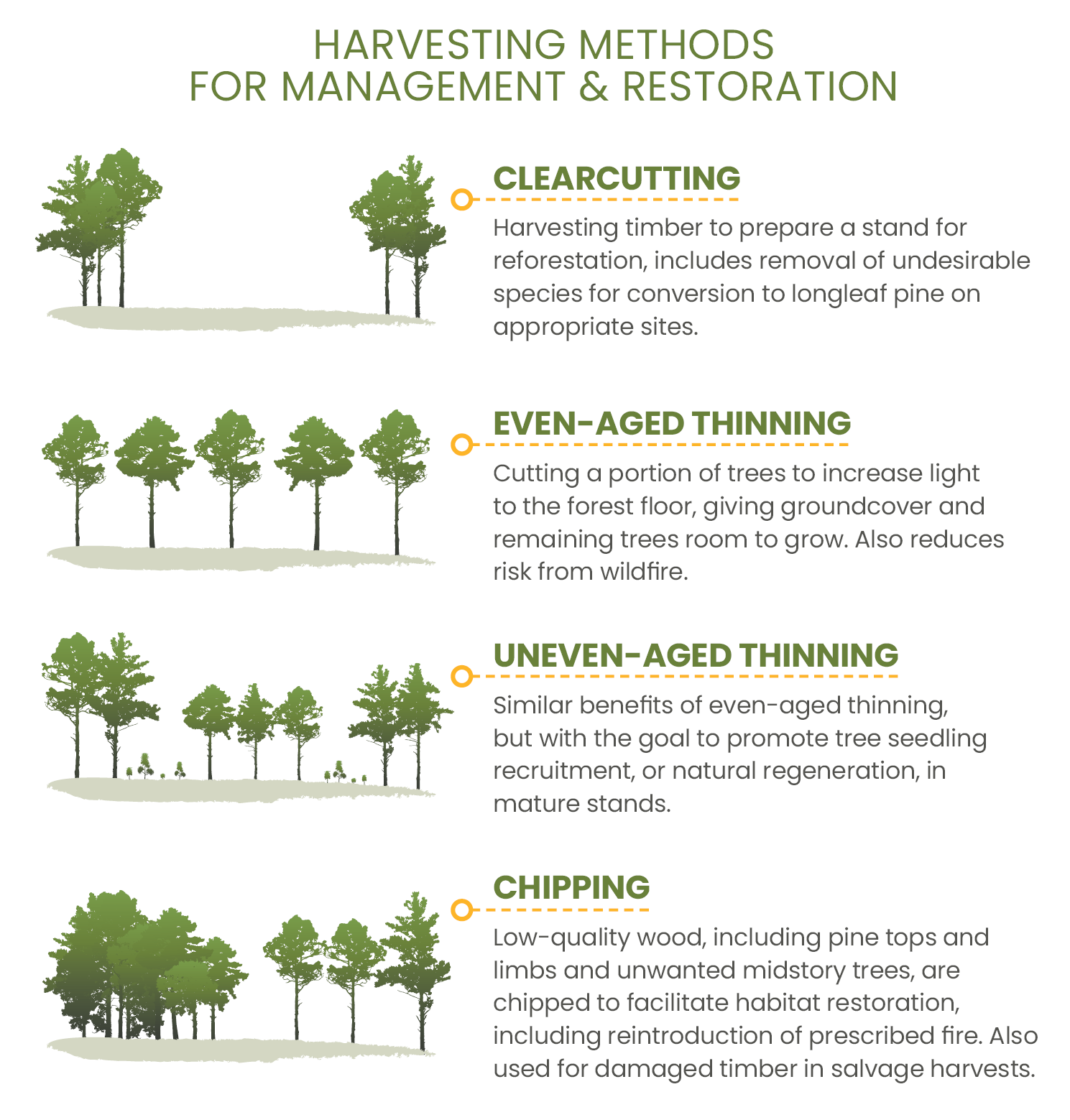 Forest management improves forest health while also generating income and minimizing potential risks.
Landowners often face overgrown properties with a long history of fire exclusion, an overstory of undesirable species, and an abundance of woody plants in the understory instead of desirable native groundcover. Sustainable harvesting helps landowners move forward with management, bringing them closer to achieving their restoration goals while reducing expenses on their pathway to healthier stands.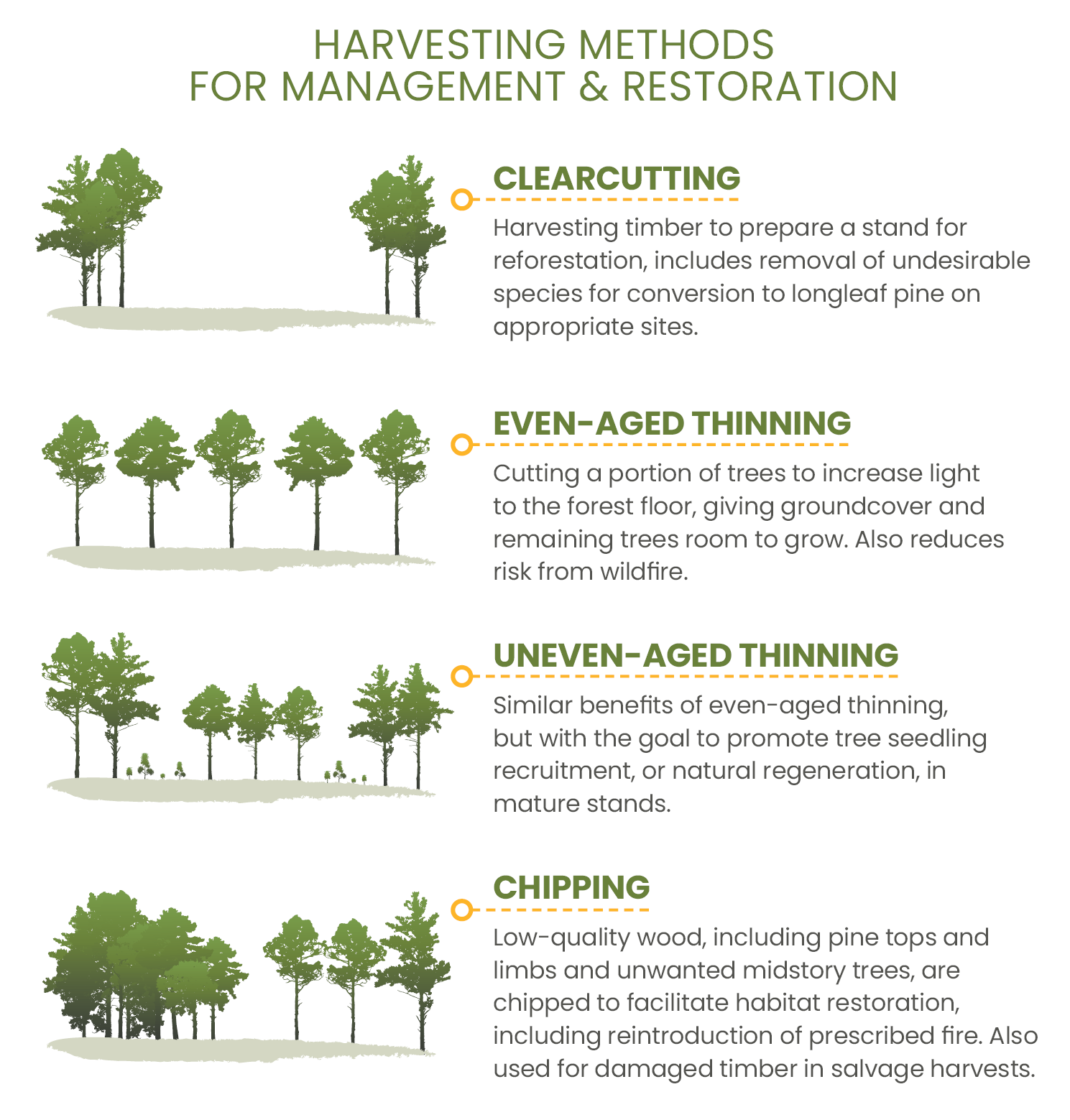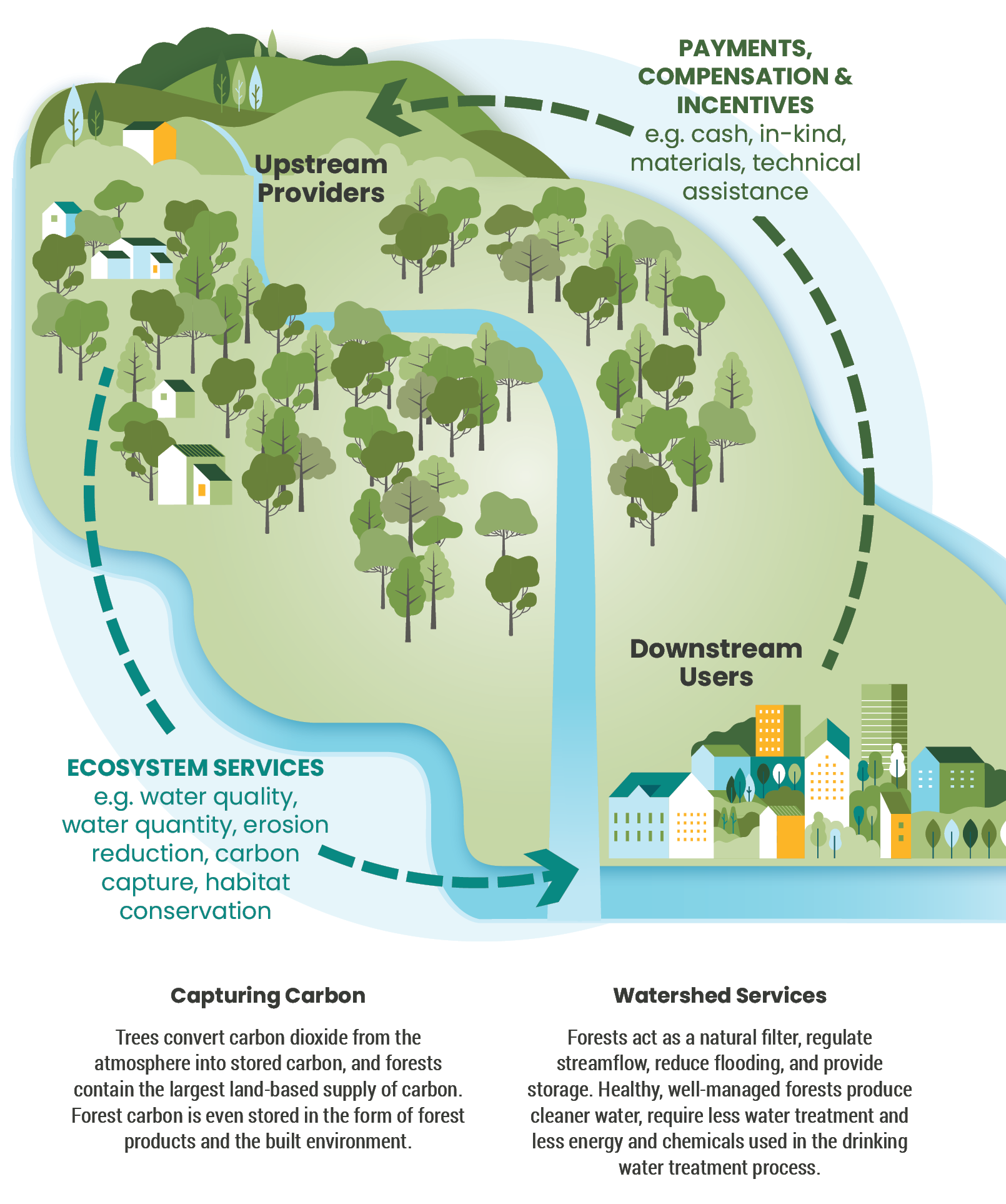 Emerging Ecosystem Service Opportunities
Beyond their land and wood product values, forests provide tangible benefits known as ecosystem services.
Forest landowners provide a public benefit by capturing carbon and protecting source water supplies through their healthy forestland, creating new revenue opportunities for landowners.