Salute to Wildland Fire Veteran Bob Wilken
April 27, 2022
Bob Wilken, a long-time wildland fire expert,  is retiring after 47 years of service in wildland fire management and habitat restoration and protection.
A graduate of Southeastern Illinois College with a degree in Forestry, his career spans across longleaf ecosystems in Mississippi, Alabama, and Florida, the pine barrens of the Northeast, the prairies of the Midwest, the deserts of the Southwest, and the mountains of the Pacific and interior Northwest.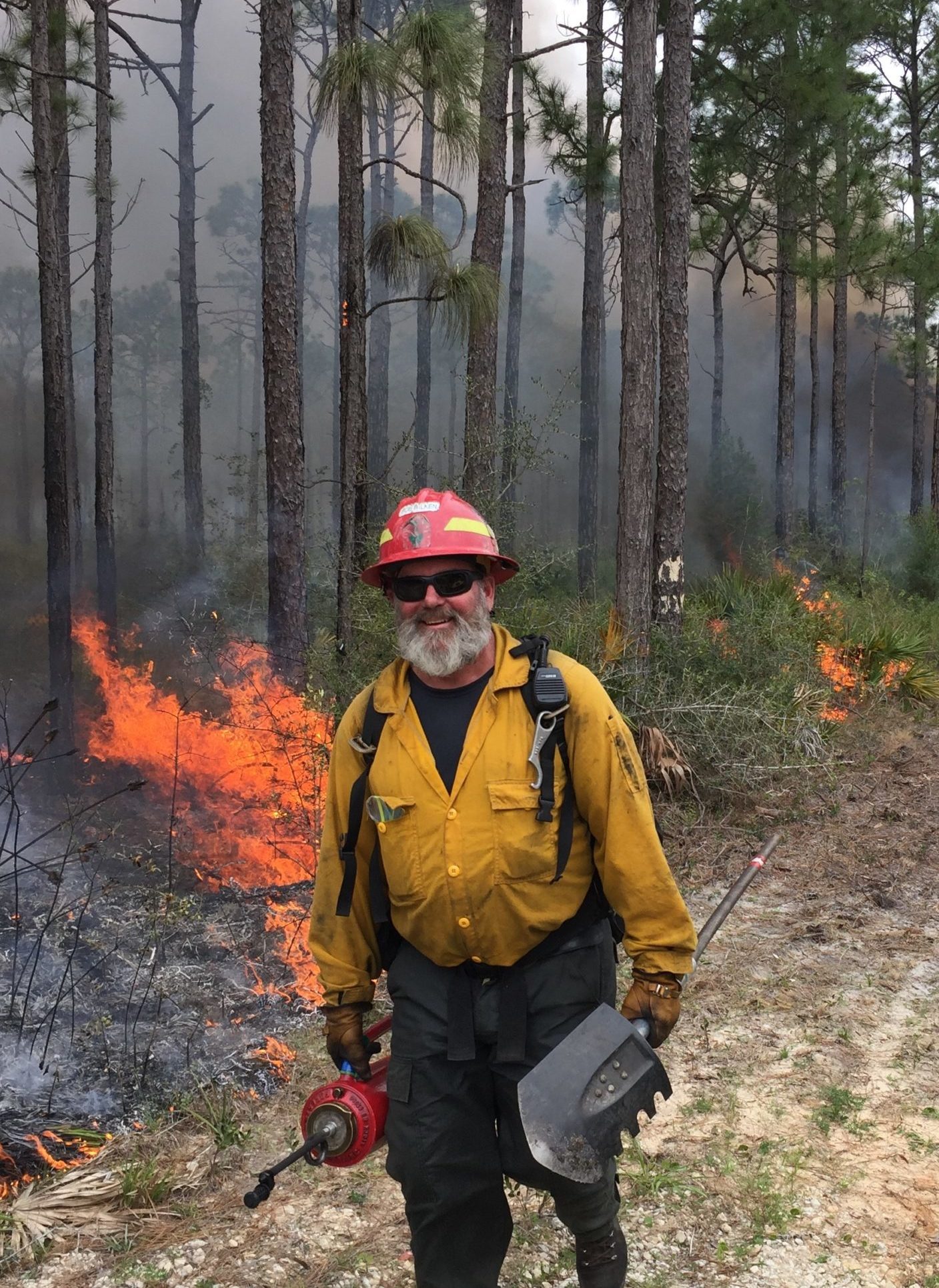 Bob's fire experience began while in college, where he received training and certification as a Wildland Fire Fighter with the Shawnee National Forest in southern Illinois. Bob then worked his way west to Oregon and up in the fire world, becoming a Smokejumper for the U.S. Forest Service in 1978. For years, he spent summers in fire suppression all over the western states. Opportunities in the private sector led him to help start a company that provided contract prescribed fire, reforestation, and firefighting services to federal and state agencies.
Since 1985 Bob has served as Burn Boss lead on many fires and as a training mentor for even more in the fire world. This is especially true in the Gulf Coastal Plain Ecosystem Partnership (GCPEP) landscape, where Bob worked for The Nature Conservancy and then The Longleaf Alliance. During that time, he provided live training opportunities for GCPEP staff and partners, helping complete performance-based task books that were key to meeting the requirements for agency fire implementation. For over 15 years, all GCPEP staff were taught and mentored by Bob, leaving a legacy of fire practitioners through his training.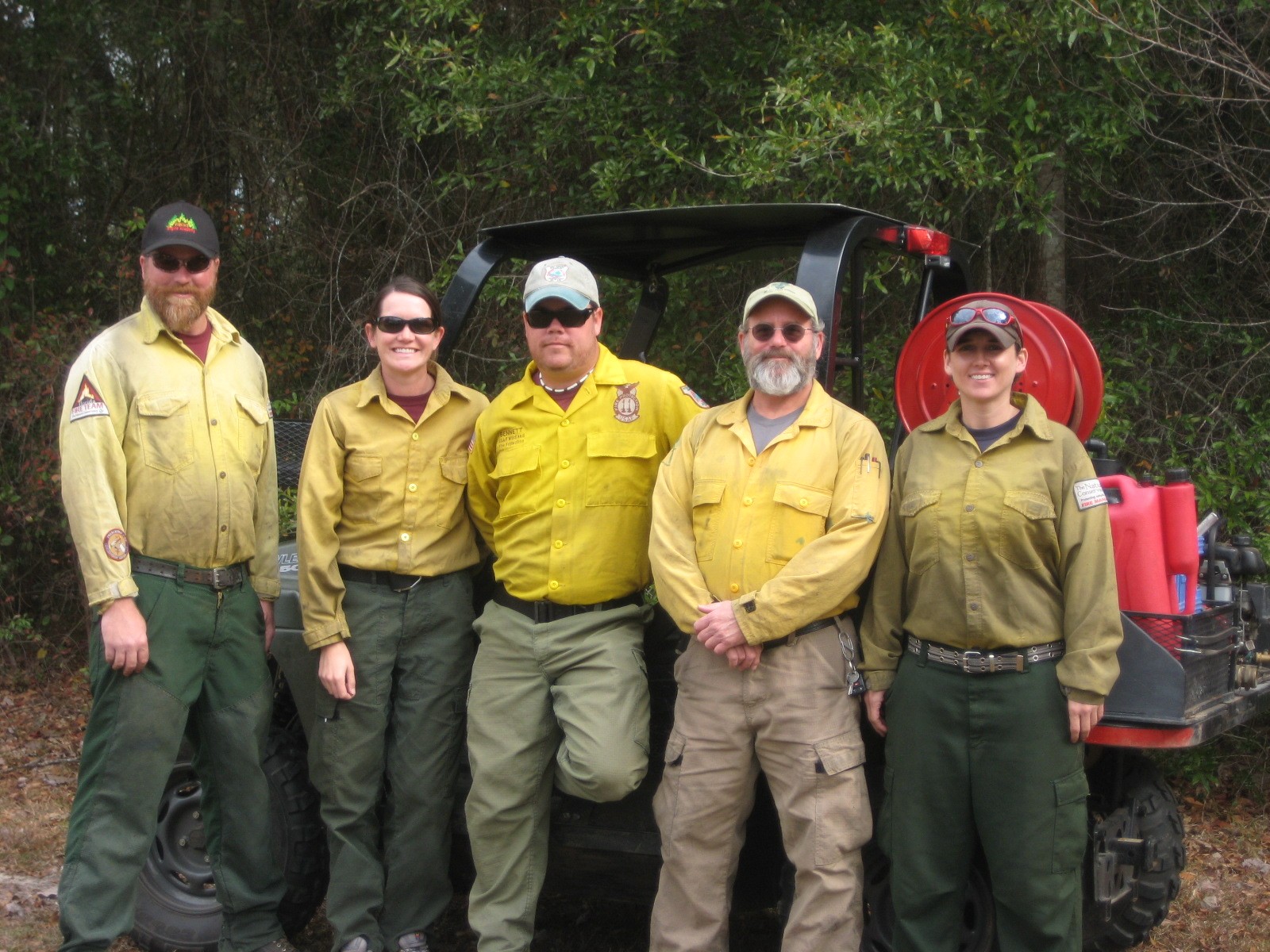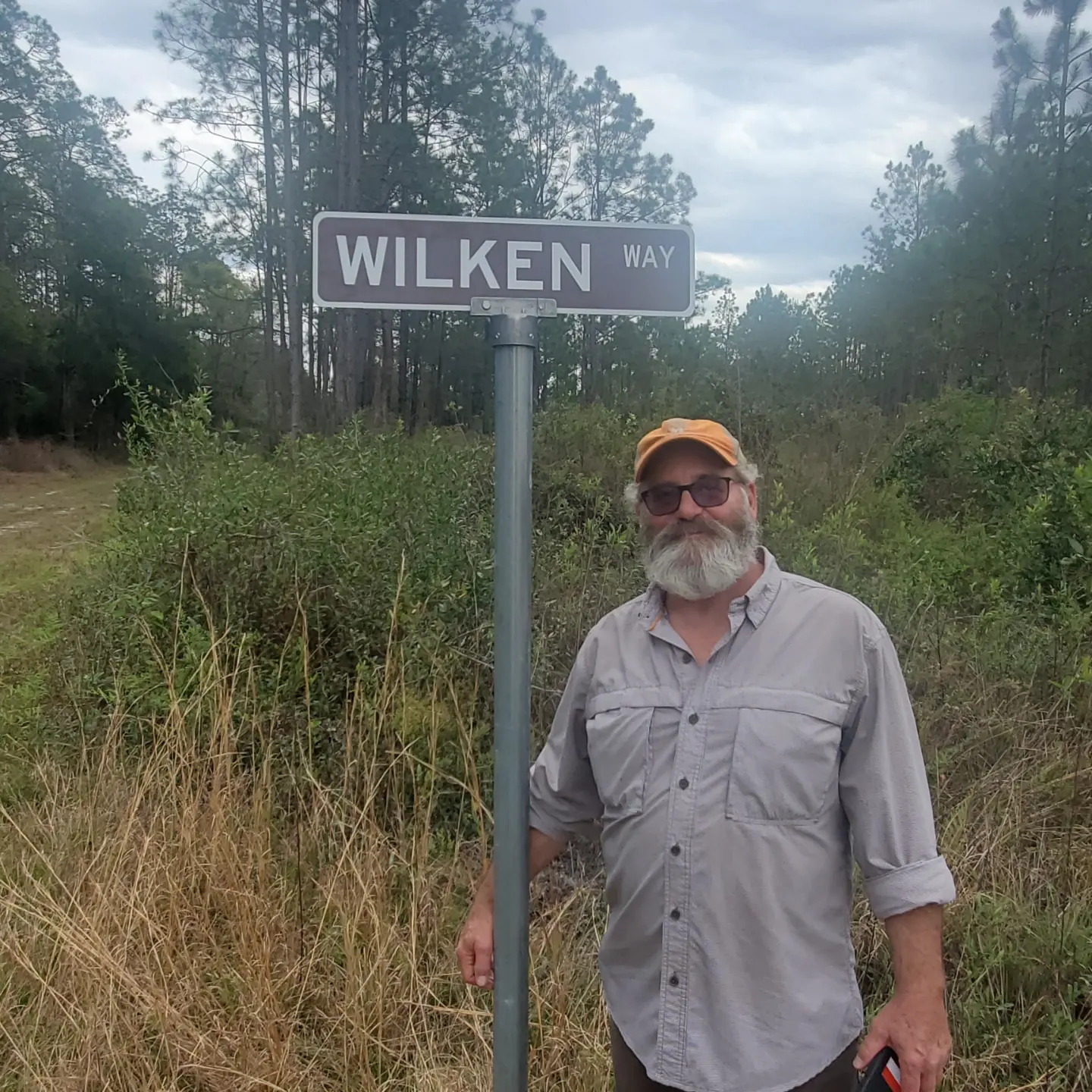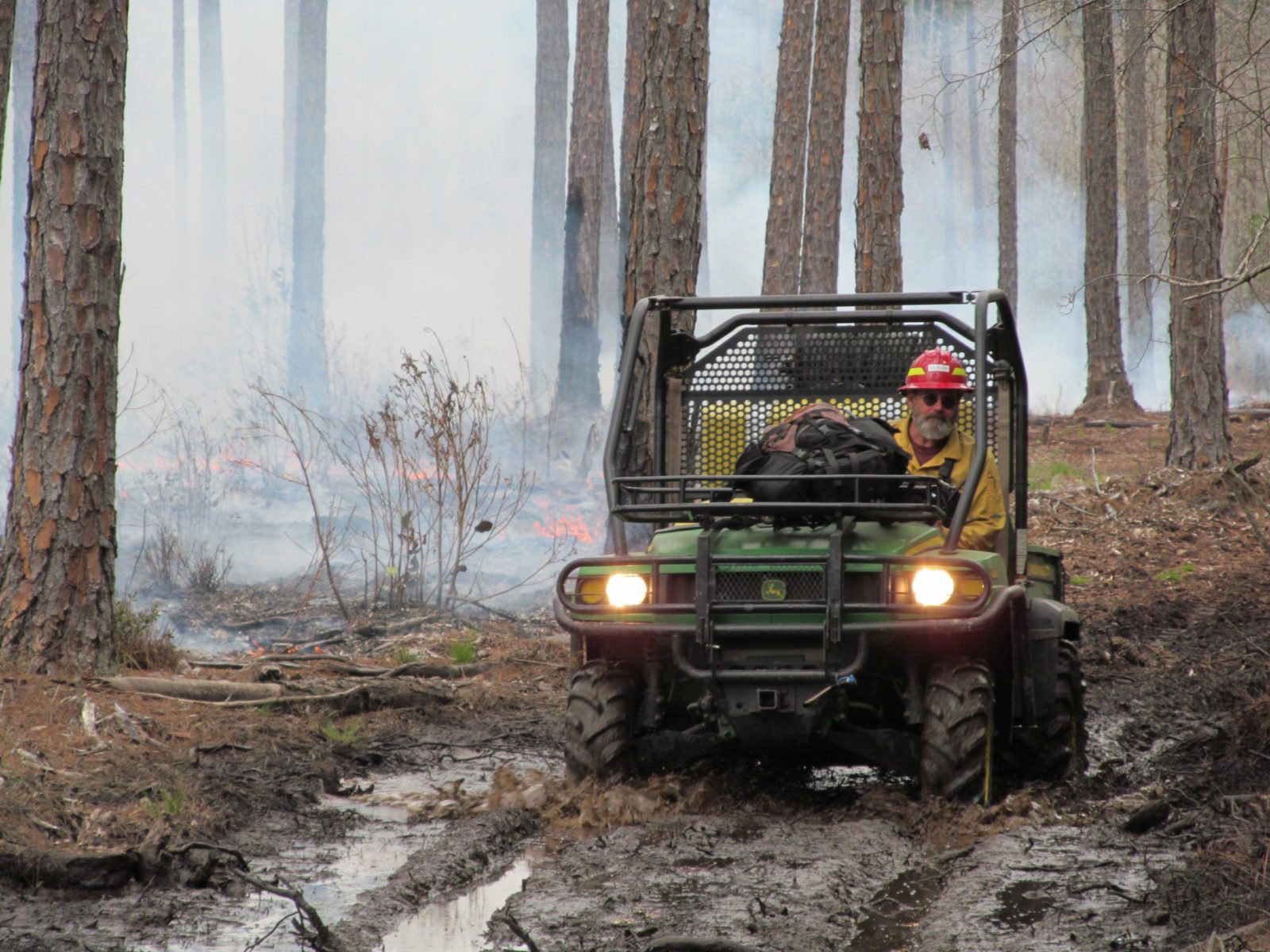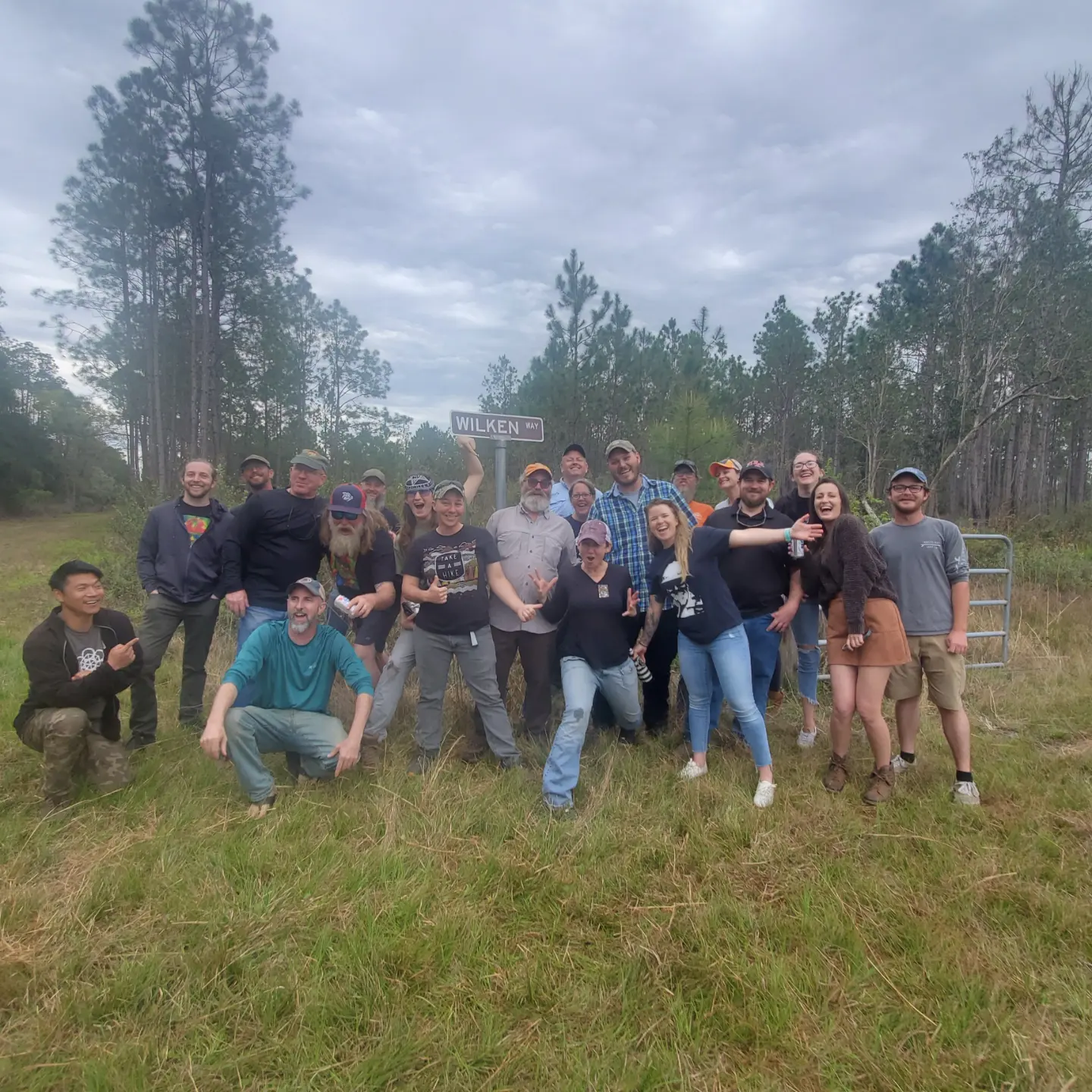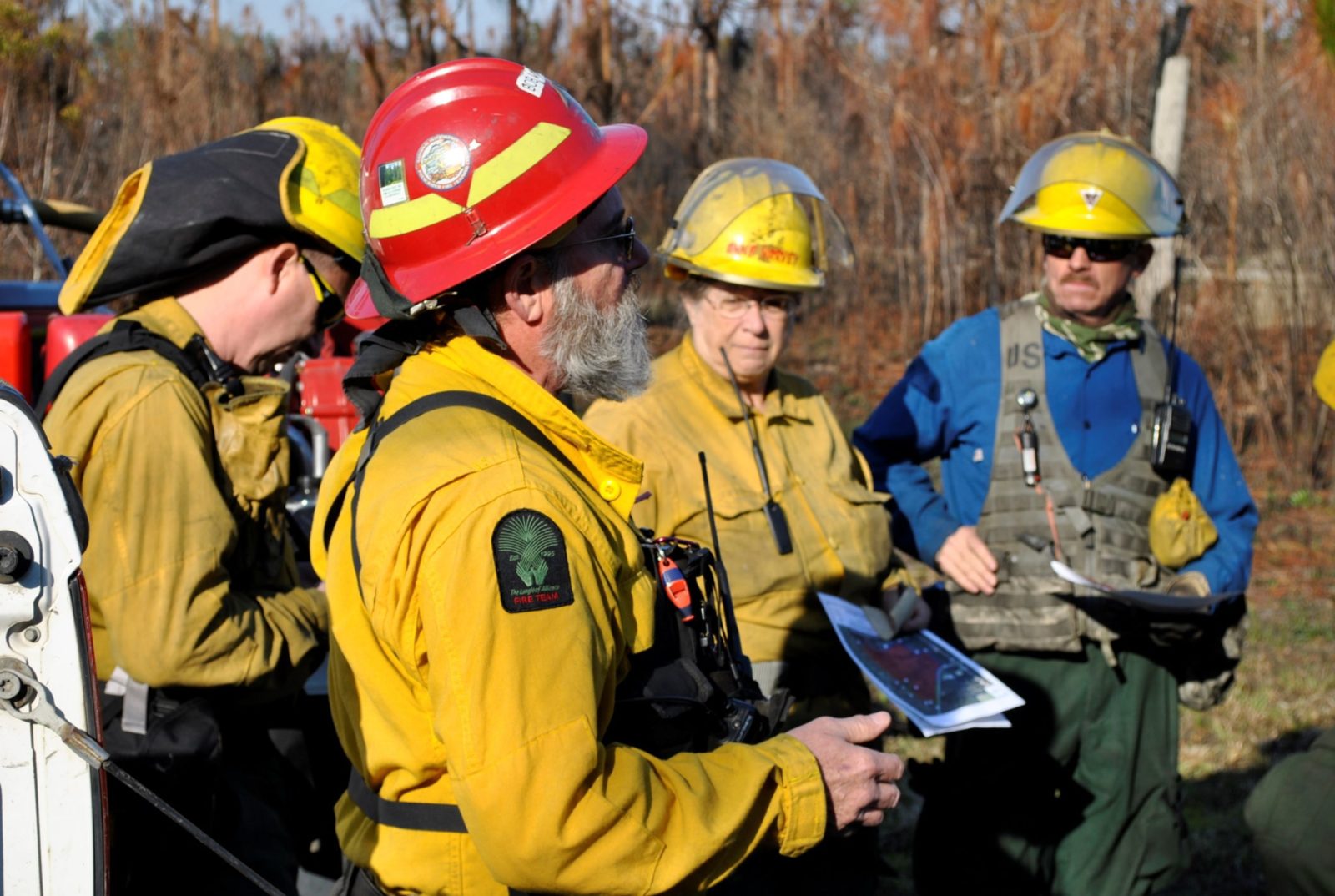 Bob returned to the Pacific Northwest during the summer months and assisted agencies and partners with prescribed fire team development or wildland incident emergency management based out of Joint Base Lewis-McChord near Tacoma, Washington. His qualifications, built over a career in wildland fire, include Prescribed Fire Burn Boss Type 1 (RXB1), Incident Commander Type 3 (ICT3), Division Supervisor (DIVS), Faller Type C, and many more.
Bob has and will continue to have a lasting impact on fire-adapted ecosystems across the country, including the longleaf ecosystem, due to the hundreds of students he trained and mentored who ultimately played critical roles in prescribed fire implementation and wildland fire suppression. On behalf of GCPEP staff and partners, we thank you, Bob, for the tremendous difference you have made and wish you the very best in your retirement.