The Longleaf Alliance Announces Retirement of Anne Rilling, VP for Business
June 27, 2023
It is with mixed emotions that The Longleaf Alliance announces the upcoming retirement of our Vice President for Business Anne Rilling.
Anne joined The Longleaf Alliance (TLA) team in November 2009 and in January 2012 she assumed the position of VP for Business. She has been an essential leader of our Team, setting a standard for all other TLA staff to follow.  As the staff member with the longest tenure, Anne has been instrumental in not only maintaining the continuity of The Alliance but also the sustainable development and growth of the organization.  Her main role is to oversee all TLA financial systems, but in reality, she does so much more, and she will certainly be missed.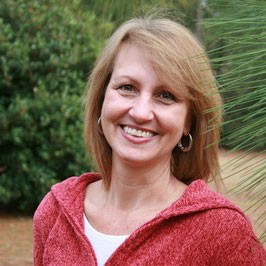 To ensure a successful transition, Anne will stay on through the beginning of 2024 to provide training and orientation for the new VP for Business.
The Alliance is now seeking candidates with a deep passion for longleaf restoration and ready for the unique role of  VP for Business with TLA starting in October 2023.
This person will be responsible for executing all aspects pertaining to the business of TLA and working with the TLA staff to provide leadership, management, and understanding of all financial and administrative areas of the organization.
Interested qualified individuals are encouraged to send resume and cover letter to jobs@longleafalliance.org.