Welcoming Wildlife Into Our Landscapes – Coastal WildScapes 13th Annual Symposium
April 13, 2023
The 13th Annual Coastal WildScapes Symposium was held at the Richmond Hill City Center in Richmond Hill, Georgia. The theme "Welcoming Wildlife Into Our Landscapes" attracted 81 participants for the event.
Gage LaPierre of the University of Florida Native Plant Nursery and Natural Teaching Area Laboratory chronicled his efforts to restore native groundcover in urban habitats. Diana Churchill, author, photographer, and local birding expert provided a program on backyard bird feeding and spring migration. Richard Hall of the University of Georgia spoke of transforming his backyard into a bird-friendly landscape. Sam Holst, of the Palmetto Bluff Conservancy, gave an overview of the bat species and their habitat needs for the Lowcountry.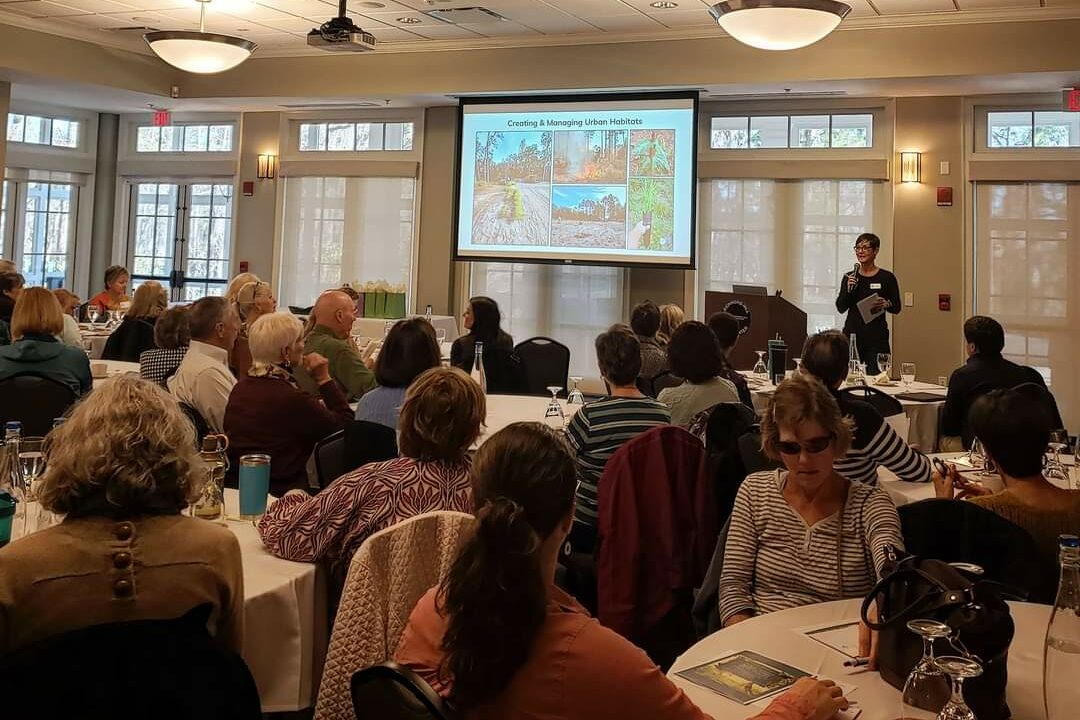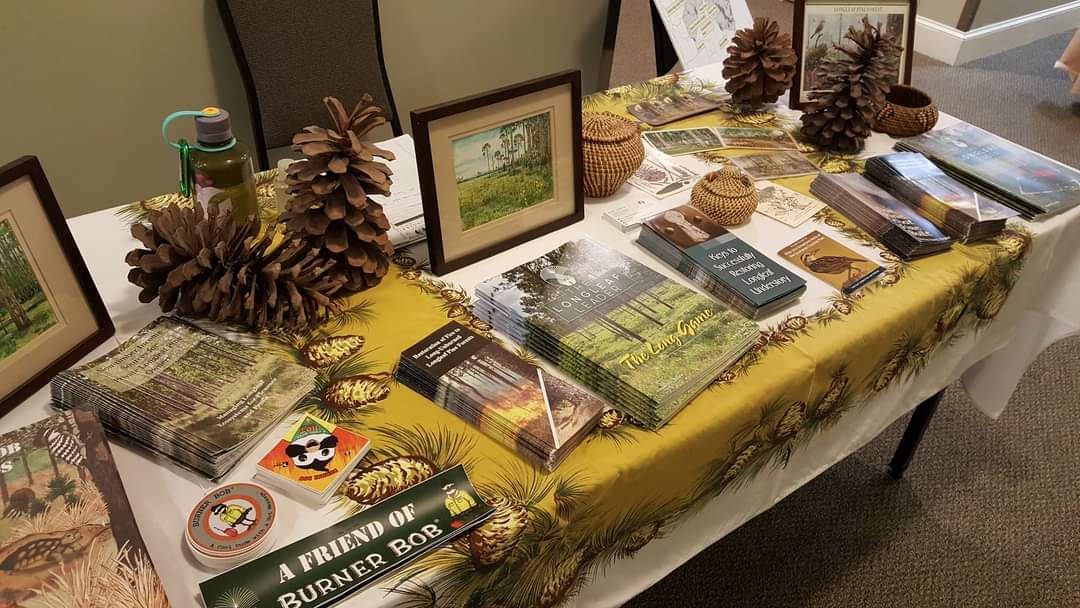 The Longleaf Alliance, UGA Extension, Georgia Audubon, and the Georgia Native Plant Society joined the gathering this year offering information and resources on flora, fauna, and forest restoration and management. All enjoyed perusing the book selection offered by The Book Lady Bookstore.
Coastal WildScapes' mission is to connect residents to the habitats of coastal Georgia and empower them to be stewards of their natural environment. The Longleaf Alliance is one of their many partners that work together with them to further common goals.