Rekindling Our Connections at the 14th Biennial Longleaf Conference
April 11, 2022
The Longleaf Alliance is excited to host the 14th Biennial Longleaf Conference on October 25-28, 2022, in Wilmington, North Carolina!
The Biennial Longleaf Conference moves throughout the longleaf range to accommodate the nine-state geography of longleaf enthusiasts. For 2022, North Carolina is the perfect host state as it is the "land of the longleaf pine."
We are eager to gather in-person once again to exchange expertise and knowledge, build relationships, and further ignite our passion for longleaf pine ecosystems.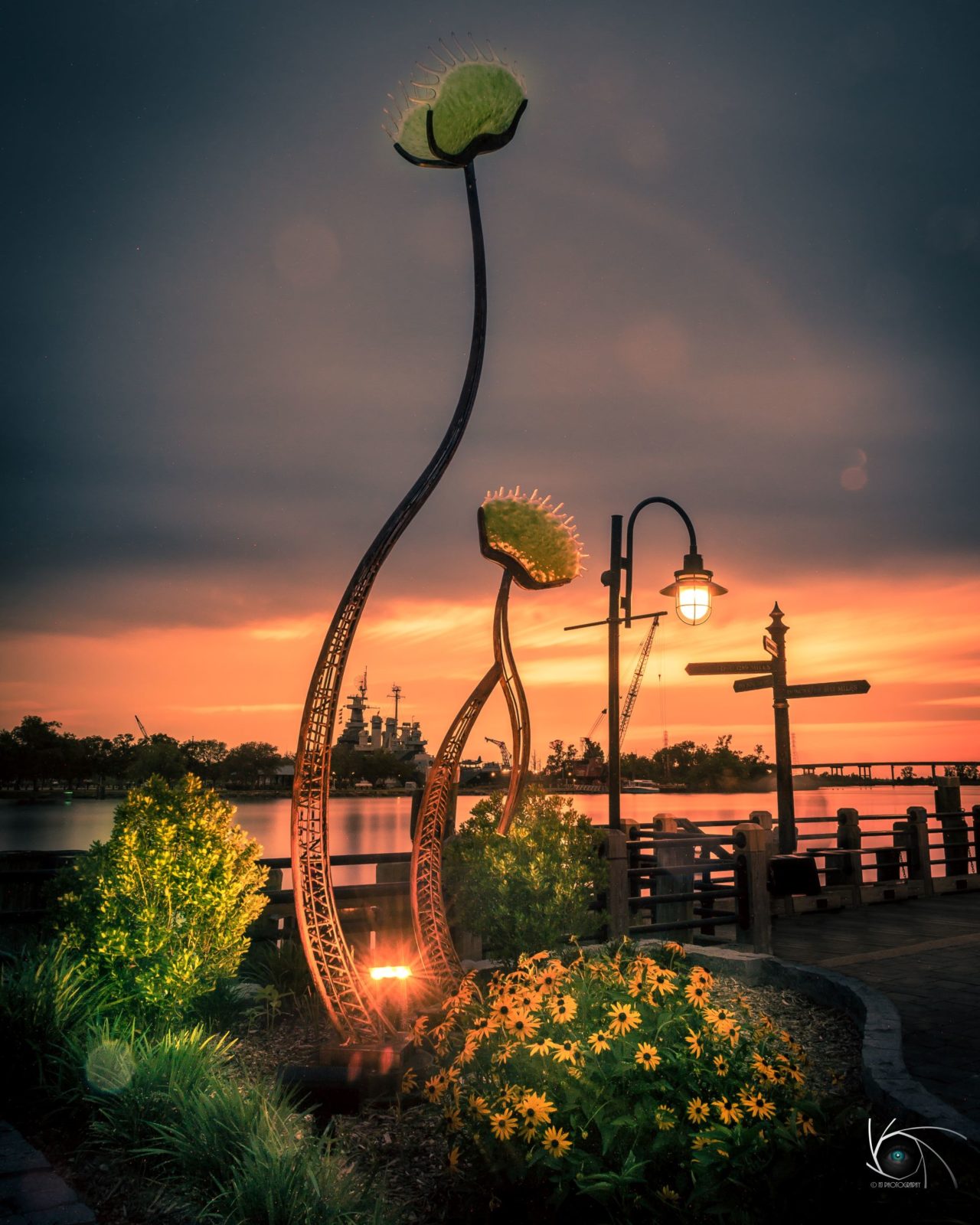 The Conference theme is Rekindling Our Connections with four conference tracts:
+ Branching Out – Exchanging strategies and resources to reach new audiences.
+ Strong Roots That Bind – Groundcover and silvicultural research and management
+ Pyrodiversity Enkindles Biodiversity™ – Intersection of fire & ecosystem diversity including research, implementation, & social considerations
+ Tomorrow's Forest – Innovative solutions, management opportunities, & economic considerations to conserve working forests while supporting climate resiliency
The City of Wilmington offers robust accommodations, minutes away from unique longleaf ecosystems, serene natural destinations, and the epicenter of Venus flytraps.
Our conference headquarters, Hotel Ballast, is on the Riverwalk in Wilmington's historic downtown with walkable access to entertainment, shops, and cafes with close proximity to three nationally recognized beaches.

Here's to the land of the long leaf pine,
The summer land where the sun doth shine,
Where the weak grow strong and the strong grow great,
Here's to "Down Home," the Old North State!
State Toast of North Carolina, Written by Leonora Monteiro Martin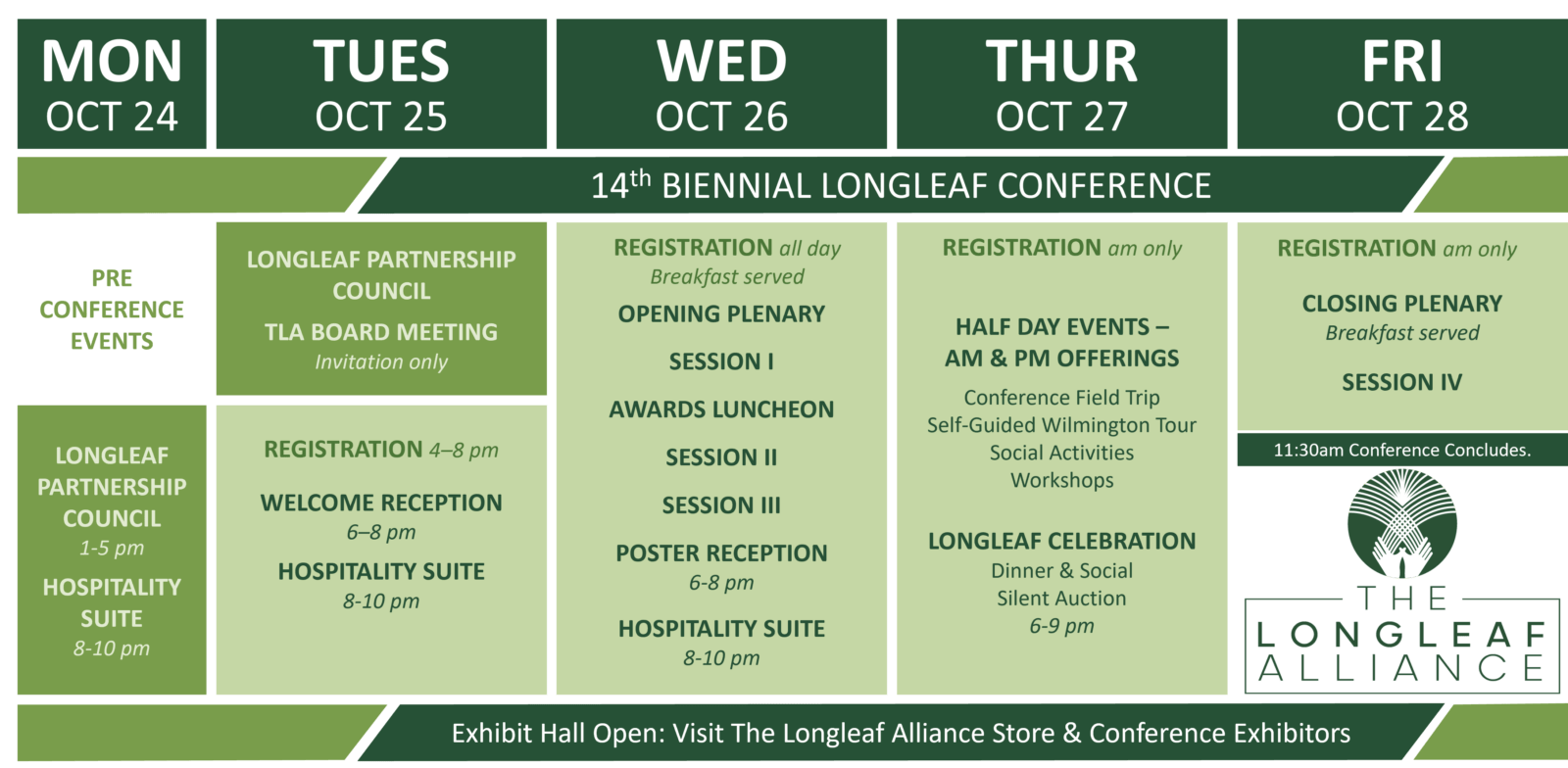 + Keynote addresses from leaders in the field of longleaf restoration, conservation, and management
+ Concurrent sessions that include presentations focusing on various aspects of the longleaf forest
+ Exhibitor opportunities for non-profits, government, and commercial vendors
+ Networking and socials
Sponsorship Opportunities
Sponsorships offset conference expenses and help make it affordable for conference participants. In return, sponsors will receive special recognition through a variety of channels.
Contact Lynnsey Basala, Vice President for Development, at (314) 288-5654 or Lynnsey@longleafalliance.org for more information.